I have talked with many of you who I know have been thinking about attending this year's Parkinsons Recovery Jump Start to Wellness program. This year's 2 1/2 day program will be held in San Diego, California October 18th – 20th.
I know October seems a long time away, but now is the time to decide whether you will be joining us so you can get the best travel deal possible.  Some  people waited until the last minute to decide and paid a premium for travel.
Can't decide whether you want to attend?  Check out the group picture of the individuals who attended the 2009 Jump Start to Wellness program.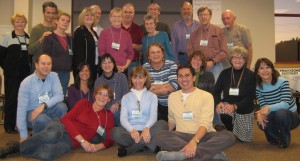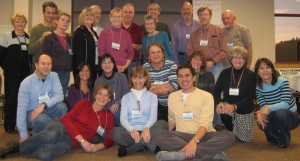 I discussed the intent and design of Jump Start to Wellness during my radio show today.You can get the scoop by visiting:
http://www.blogtalkradio.com/parkinsons-recovery
For more information about Jump Start to Wellness, click HERE or call me at our toll free phone number: 10877-526-4646.
Robert Rodgers, Ph.D.
Parkinsons Recovery
1-877-526-4646 (Toll Free)
Resources
Dehydration Therapy: Aquas
Parkinsons Recovery Membership
Parkinsons Eye Problems
Vibroacoustic Therapy
Jump Start to Wellness
Parkinsons Recovery Chat Room
Symptom Tracker
Books
Road to Recovery from Parkinsons Disease
Pioneers of Recovery
Five Steps to Recovery
Meditations for Parkinsons