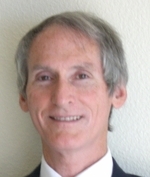 My mother was diagnosed with the symptoms of Parkinsons after experiencing mobility challenges and is the inspiration for Parkinsons Recovery. She elected to take a number of prescription medications, but none seemed to provide her with the relief she was seeking. Over time, she added more and more medications to her daily routine for her Parkinson's and a variety of other conditions. She died from a stroke which I believe was caused by the complications and interactions of over ten different medications.
From the day of her death in 1998, I set on a path to search for natural therapies that are safe and cause no harmful side effects. I hold the belief that the body knows how to heal itself. It just needs a little help remembering how.
Parkinsons Recovery
I established Parkinsons Recovery in 2004 to provide support, information and resources to families with a member currently experiencing the symptoms of Parkinsons.
Robert Rodgers, Ph.D.
7722 Cooper Point Road NW
Olympia Washington 98502
877-526-4646
robert@parkinsonsrecovery.com
Road to Recovery from Parkinsons Disease
http://www.parkinsonsdisease.me