Through experimentation I have concluded that what helps people the most with Parkinson's is one-on-one coaching.
Have you been searching for someone who knows all about the natural options that help reverse Parkinson's symptoms?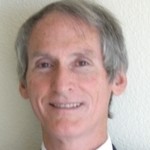 I am happy to be of service to you over the holidays. Over the coming holidays I am making available 45 minute personal coaching sessions with me personally. Register for as many sessions you need at only $45 per session. Click below to sign up.
Sessions are done over the telephone (or through Skype for those of you who reside outside the US or Canada) on days and times that are convenient for you. Family members are welcome to join the discussions. There is only of me, so I obviously have limited availability. For now I will gladly accept enrollments for coaching for all registrations. .
Over the course of the past decade and a half I have observed that the holidays are particularly  stressful for everyone.  Unexpected dramas often emerge unexpectedly which of course creates lots of stress. As everyone who experiences symptoms of Parkinson's knows, stress inflames neurological symptoms. An ongoing connection over the holidays helps to keep the anxiety under control and a program of recovery on track.
Robert Rodgers PhD
Founder
Parkinsons Recovery
Road to Recovery from Parkinsons Disease
https://www.parkinsonsdisease.me
Olympia Washington
877-526-4646
P.S. We currently have male and female Aquas in stock: