A multitude of options – some natural and some not – are available for treating symptoms of Parkinson's disease. The most popular of all options is taking Parkinson's medicines  which offer welcome relief to some.  These medicines do not offer relief for everyone. Thankfully, many do benefit. This is the same result for any of the options I have documented over the past decade. Some people benefit.  Others do not.
One complication caused by taking Parkinson's medicines (despite their benefits) is that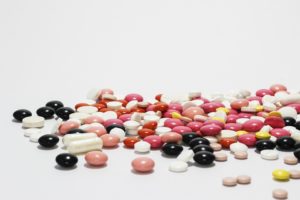 they can deplete the availability of certain critical nutrients that are essential to overall health and well-being. Exhaustion, fatigue and other troubling symptoms can result.
One of the guest instructors in my new course "Make Medicines Matter" (which kicks off Thursday, May 16th) is Natural Compounding Pharmacist Ross Pelton. What medicines are you taking and, as a result, what nutrient depletion's are likely?  Ross will discuss which medications deplete which nutrients.
If you have enrolled in "Make Medicines Matter" – be sure to attend this class. Email me in advance of the name of any medications you currently take. I will be sure and ask Ross during this class May 30th.