There is a great deal of interest in Low Dose Naltrexone (LDN) right now, which is wonderful for Parkinsons Recovery. 

LDN has allowed me to titrate off of all of my PD medications except for an occasional 1/2 tab of Sinemet when I need to be "up" for a social event for several hours – other than that I have almost complete symptom control.  A good website for information is www.ldnscience.org


Lexie
Response:
Yea! Still another story of Parkinsons Recovery which you will be able to hear all about during my weekly radio show Wednesday (October 5, 2011) at 3 pm pacific time (6 pm eastern). Lexie will be my guest! Listen from your computer by visiting:
Or call toll free 877-590-0733 during the show (if you live in the US). If you miss the live show you can always download the archives for free.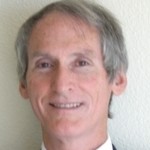 Robert Rodgers, Ph.D.
Road to Recovery from Parkinsons Disease
Parkinsons Recovery is possible.