I just learned that several people who have had an enormous impact on my thinking about health and how to reverse Parkinson's symptoms are presenters during a winter of wellness 5 day summit next week which we can all access for free. Join me to watch the upcoming Summit which brings together an amazing group of doctors, teachers, and healers in service to helping reverse chronic illnesses like Parkinson's.
During this 5-day online event, you'll hear from Donna Eden, David Crow, Dave Asprey, Sue Morter, Holly Tse, Naveen Jain, Gregg Braden, Sara Crow, Dawson Church, Pamela Miles, Arjun Das, Tamara Wolfson, and many other top experts in their fields…
View the Summit series along with me next week for free. Click the link below to join: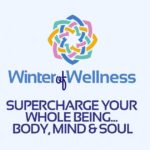 Free Online Event
January 16-20, 2018
Winter of Wellness Summit

I have hosted over 230 guests on Parkinsons Recovery radio since 2008 who talk specifically about natural methods that help reverse symptoms of Parkinson's disease. Now, the presenters in this series will not specifically be discussing Parkinson's issues, but I can assure you that the ideas and suggestions will certainly apply. I will be building on my own expertise by watching this free series next week and invite you to do the same.
Robert Rodgers PhD
Founder
Parkinsons Recovery
https://www.parkinsonsrecovery.com
Fo