This Interview on Parkinsons Recovery Radio is an account of the  results from taking low dose Naltrexone as a treatment for the symptoms of Parkinsons Disease.
Robert Rodgers, Ph.D.
Road to Recovery from Parkinsons Disease
http://www.parkinsonsdisease.me
https://www.blogtalkradio.com/parkinsons-recovery/2014/06/17/all-about-ldn-for-parkinsons-disease
If the videos you watch here start and stop, just pause the video for about 30 seconds and allow the live streaming to catch up.
Sincerely,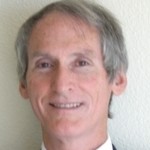 Robert Rodgers, Ph.D.
Parkinsons Recovery.