It is a high honor for me to invite you to join with me and others on
Tuesdays during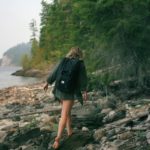 March and April 2019 for my new Rock Solid Walking course.
Are you sometimes anxious because of a fear you might …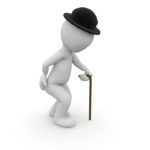 When these types of fears rear their ugly head the possibility of falling, freezing and tripping becomes even more likely. Ugh! Many practical solutions to mobility challenges do exist. The guiding inspiration for my new Rock Sold Walking course is to offer the support needed for the walking of persons with Parkinson's symptoms to become rock solid.
Selected for inclusion in the Rock Solid Walking are the most useful tips, strategies, therapies and suggestions I have documented during the past decade. Many are taken from the wisdom of guests on Parkinsons Recovery Radio. The goal of my new course is to get the word out about the many proven techniques, therapies and strategies that offer the promise of reducing the troubling consequence of falling, freezing and tripping. It is high time to stop worries about having to make visits to hospital emergency rooms because of broken bones, sprains or muscle tears.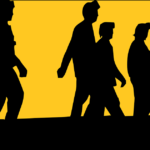 The strategies, suggestions and tips for walking have been taken from the wisdom of two primary sources: individuals with Parkinson's symptoms and knowledgeable health care professionals. Guests who experience Parkinson's symptoms have revealed how they have succeeded in improving their own gait, walking pace and overall stability. The ideas, therapies and strategies I have learned from my interviews offer creative and simple ways to walk once again with ease and confidence.
Physical therapists and other health care professions who work with persons with Parkinson's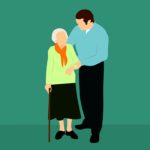 symptoms also have offered practical suggestions that they use with their patients. These remarkable insights are all incorporated into the course curriculum.
Practical recommendations for how to improve walking so that it becomes rock solid are included in the curriculum. Over the course of eight weeks, class participants are invited to use the techniques and strategies to make Rock Solid Walking a reality.
Parkinsons Recovery Membership Bonus
All participants in Rock Solid Walking are enrolled for a free Parkinsons Recovery membership (a value of $10 a month). Members receive weekly posts on methods to maintain good balance when walking. Many other member resources are also available including weekly meditations, the monthly Parkinsons Recovery support group meetings, mind challenges, natural food recipes, inspirational quotes and replays of interviews.
Course Presentation Details
The first of 8 live classes in my new 2019 course will convene Tuesday, March 12th at 12:00 noon pacific time USA.  Replays and notes of classes are available for participants  unable to attend a live class. . 
All participants are invited to connect live with me and others in the course to insure everyone gets an ongoing, solid foundation for recovery.  I check in with each participant each class to address any concerns, answer all questions and discuss any topics of interest that may or may not be related to the class. Classes are held Tuesdays in March (12, 19, 26) and April (2,  9, 16, 23, 30) for a total of eight classes.
Participants connect live to the 8 classes using a computer or call using their phones. Using a computer or even smart phone is not required to participate. Local call in numbers are provided for most countries. Participants unable to connect in with me during the live classes can always listen to the replays of the classes at any time after the live class has finished.
Each class has a different website URL. Â Participants will receive an email notice from me of the website location of each class. Videos, audios and explanations of the steps will be provided. The member Rock Solid website is updated weekly with additional suggestions and therapies that support rock solid walking. Class participants are encouraged to visit the member websites regularly.
Click on the image below to register for my Rock Solid Walking course:
Tuition $144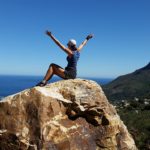 Enter the coupon code "recovery" on the shopping cart to claim a 20% tuition discount. 
Robert Rodgers PhD
Founder
Parkinsons Recovery
https://www.parkinsonsrecovery.com
Host of Parkinsons Recovery Radio
https://www.blogtalkradio.com/parkinsons-recovery